Annie Greene, Her Life and Yarn Art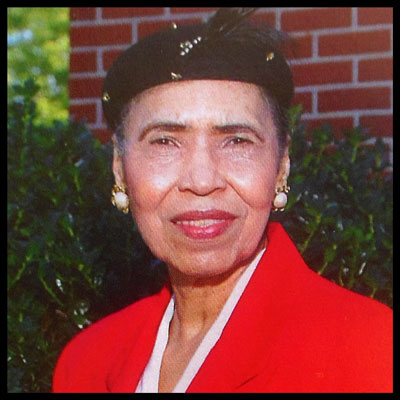 Annie Lucille Greene, Georgia native, painter, craftswoman, and retired educator, is best known for her yarn paintings. Her very recognizable style is distinguished by the use of colorful knitting yarns outlined in black embroidery thread. Her paintings frequently reflect culturally and socially relevant images of her life as an African American in the rural South. Her two museum exhibits are the yarn paintings upon which her two autobiographical books are based.
Her first book, Georgia Farm Life in the 1940s, was published in 2005 to compile the stories of a collection of yarn paintings based on her memories of the summers of 1944 and 1945 spent on her grandparents' farm in Adel. This collection had already been exhibited in many Georgia Museums.
Annie Greene tells her life story from youth until after desegregation in her second book, What Color is Water? Growing up Black in a Segregated South. She spent her childhood in Hinesville, finished high school in Hogansville, attended Spelman College in Atlanta, completed her undergraduate degree at Albany State College, began teaching in Thomasville in 1954, then took a job in LaGrange in 1955 where she taught until her retirement in 1989. She earned a master's degree in art education from New York University in 1961 because the State of Georgia gave her an out-of-state tuition voucher. Many southern states used tuition vouchers to avoid the expense of providing "separate but equal" postgraduate educational opportunities for blacks.
She and her husband Oliver raised their family and continue to live in LaGrange Georgia.
Visit https://anniegreene.com/anniegreenemuseumexhibits
Sales online @ https://artisansonthesquare.gallery