George Netherton Teaches
Painting in Oil or Acrylic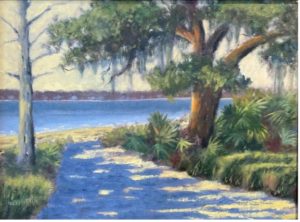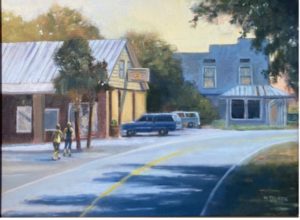 Session / $60
October 8 & 9, 9:30 – noon
Join artist and past Spotlight Artist George Netherton for this 2-day scenery workshop to hone your skills and get to the next level of painting no matter what your style.  Fundamentals of value and color will be stressed. Materials list upon sign-up or the link below.
Come by MAA to sign up or call 912-437-7711 or email maaidirector@darientel.net to hold your spot.
Since relocating to St. Simons Island, GA on a full-time basis in 2004, George has pursued an interest in art and painting that goes back to his childhood. George's subject matter is primarily coastal landscapes and his medium is oil. He spends about half his time in the studio and the other half (weather permitting) painting outside en Plein air.