Open Mon-Sat 11 AM – 3 PM
---
Join us at the Old Jail for our next Spotlight Artist Reception on
Friday, December 8, 5 – 7 pm
showcasing the works of Julie Ferguson Sawyer
Her color palette is mixed from the coastal storms
and crisp fall days of McIntosh County,…where
Spartina marshes race toward the horizon.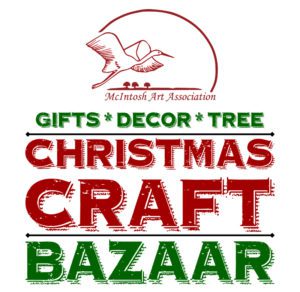 SHOP LOCAL!
Visit The Painted Palette Gift Shop at the Old Jail Art Center for unique and artsy gifts.
Monday – Saturday, 11 – 3
---
LAST CALL – BOOK SALE!
Visit the Linda Tucker Reading Room upstairs at the Old Jail for a GREAT DEAL on just about any art or craft book you can imagine! Browse through books on drawing, watercolor, oil, acrylic, architecture, pastel, quilting, knitting, crochet, weaving, papercrafts, beading, stained glass, pottery, ceramics, porcelain painting, multi-crafts, art history, kid's crafts, and more!!  Books are sold by the lb., with most being $2 or less.  Art magazines are FREE!
---

---
MEMBERSHIP
Better yet, drop by the Old Jail Art Center to renew or signup.

Admission is always free!
Hours of Operation Monday through Saturday 11:00 am – 3:00 pm
---
Pottery On Demand
Did you know that MAA has a pottery room with a pottery wheel and a brand new programmable kiln? If you are an interested member, contact MAA about a pottery studio session. $10/day.
Studio Time
Need a place to paint? Our classroom can accommodate.
---
Our Mission Statement
The mission of the McIntosh Art Association is to promote visual arts and other artistic disciplines in the greater McIntosh area.  Additionally, MAA seeks broad-based partnerships with other like-minded organizations and individuals within the local community to encourage support for cultural, historical, and creative endeavors.
 Welcome our 2023 MAA Corporate Sponsors
​
​
Darien Telephone Co. 

Darien McIntosh Chamber of Commerce

www.visitdarien.com

The Local Exchange

Oaks on the River

Darien, GA

Darien, GA

Waterfront Wine and Gourmet
Sea to Sea 
Southeastern Bank https://southeasternbank.com
First Georgia Hardware and Marine
Knotty's Shellman Bluff

Hammett Holdings, LLC
We appreciate our supporters and do visit them with the link to the business/company. Thank You!