---
Call 912-437-7711 to register for classes or
email maaidirector@darientel.net
---

May 2
, 10 – 1: Still Life Drawing in Pencil
Learn to draw or sharpen your skills with this relaxing still life drawing workshop! Perfect for beginning to advanced artists that just want to relax with other artists and simply draw something inspiring from life. Instructor, Joanna Hill, will guide you on how to easily breakdown any subject to simple shapes and forms to create an accurate representation. She will touch on shading and lighting to give you a better understanding of how those elements interact with the subjects. $55 registration fee.  Register by 4/28.
Supplies needed:  Graphite Pencils F, HB, 2B, 6B, Blending Stumps/Tortillon, Sketchbook, Pencil Sharpener, White rectangular eraser, Kneaded eraser, Optional: Tombow Mono Pen eraser
---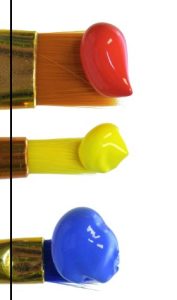 May 16

, 10 – 2 &

May 18

, 10 – 12: Alkyd Oils & Glazing

Alkyd Oil Paint is a fast-drying oil paint that gives you extended working time to create seamless blends but dries in a fraction of the time of traditional oils, allowing more continuous work on your painting! In this 2-day painting workshop, Joanna Hill will guide you through an easy value study and glazing technique that will give you the tools and confidence to create your own masterpieces!  Open to all skill levels!  $85 registration plus $10 supply fee to instructor.  All supplies are included.  Register by 5/13
---

MAA members enjoy full use of the pottery room for $10 per session or $25 per month. Staff is available for studio work on Wednesdays, 11-3.