---
Meet Betty Vaughn:
Our Spotlight Artist for August-September
After a lengthy financial career in Atlanta, Betty retired and moved to the Georgia coast where she discovered her artistic side.  Not only has she abundantly captured the local flora and fauna from her home studio at Harris Neck, but Betty has also traveled throughout the US taking art classes and exploring her passion for the arts.
She has been represented by several galleries, as well as receiving the honor of having her art accepted into an exhibit at the Georgia State Capitol.  While hanging in the Capitol, one of her paintings was selected to appear on the cover of a state publication!
Betty is recognized for her work in oil, acrylics and pastels, but within the last decade she expanded her creative endeavors to include the literary arts when she penned "Farm Memories", a book full of paintings and recollections about her life growing up on a farm in Metter, Georgia.
Betty served as president of McIntosh Art Association and played an active role in renovating the old jail into the Old Jail Art Center, Darien's first art gallery.  She has continued to be a dedicated supporter of our organization.
Please join us for a reception on Friday, August 19th, 5 – 7 PM
---
Our Spotlight Artist for July-August, Linda Tucker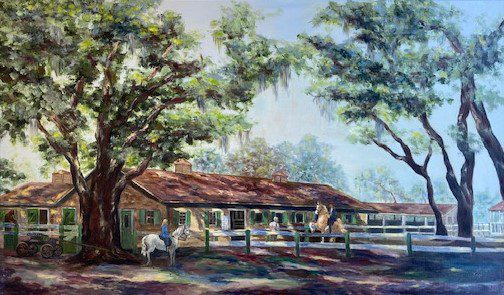 A teacher by profession, Linda didn't begin oil painting until the age of 52 when she began studying under a variety of instructors. Her efforts bloomed into life like renderings, capturing light and atmosphere. Favorite subjects of Linda's were horses and our beautiful coastal scenery.
The exhibit, courtesy of the Brightwell family, includes artwork on loan and for sale, as well as unframed prints and originals, and can be found in the art center's classroom studio and stairwells. Proceeds on sales benefit McIntosh Art Association.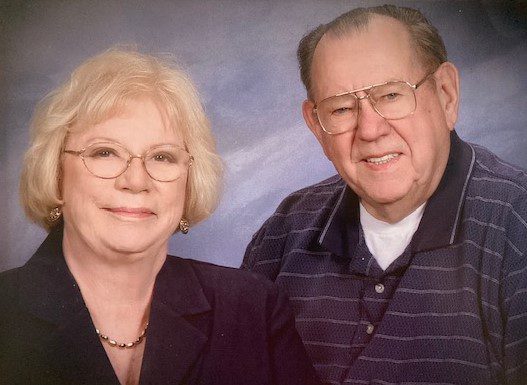 Linda Tucker (1940 – 2013) was the founding president of McIntosh Art Association in 2002. She, along with husband Ken, worked tirelessly to raise funds, convert the Old Jail into a gallery, and promote the non-profit corporation to the community, leaving a lasting legacy. The Old Jail Art Center dedicated the Linda Tucker Reading Room, a growing library full of artists' resource books, in 2013. Ken passed away in 2021.
Linda Tucker Exhibit will end on Friday, August 26th with a 5 – 7 PM Reception, when we will offer a special sale of half price on remaining artwork!